Buying a home can be an overwhelming process. From financing to negotiating to closing, there are a lot of moving pieces that can leave homebuyers bewildered. Give us a call to speak with one of our licensed Sapphire Real Estate Agents that can aide you and streamline the process.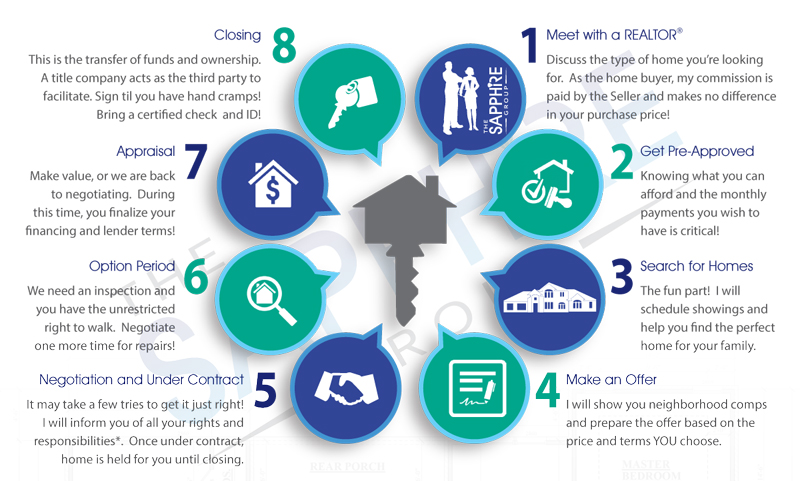 Once Under Contract, In Texas, we have 2 checks due immediately from the Buyer.
Option Money: The option money is non-refundable; however, most of the time, the contract specifies that the option money will be applied to the sales price if you move forward with the purchase. The option money is essentially payment to the owner for the right to enter the property and perform any inspections or due diligence necessary within the Option Period (typically 7-10 days). This check is made out to the seller, and the seller can cash it immediately. Typically between $100-500 dollars.
Earnest Money: The earnest money check is made out to the title company that will be handling the transaction. The earnest money will also be applied to the sales price of the property, and similarly shows what is called consideration. Essentially, these are the "money talks" portions of an offer. By delivering the earnest money check, you are demonstrating serious interest in and an intent to purchase a specific property. The amount is typically 1% of the offered sales price.